We recognise business removals can be risky and have in place systems and processes aimed at minimising potential problems. We work closely with the relocating business to identify and address any such areas of concern.
Risks can include
Security of company information
Safeguarding high value property
Loss or damage of sensitive specialised IT equipment
Delays that prevent staff returning to work
Damage to buildings or property
Fully insured
Public Liability – $20 million cover
Workers Compensation
All Risk Transit
Comprehensive Vehicle
 Highly skilled Staff
Thorough inductions and training
Clear policies and procedures
Police checks
OH&S induction White Card holders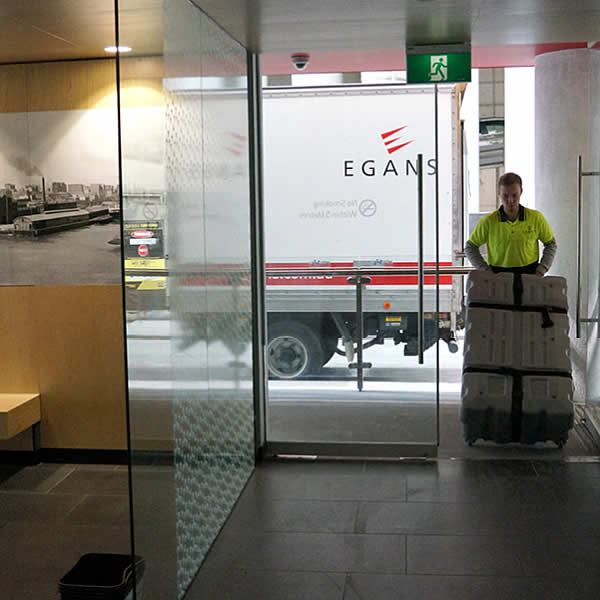 Specialty equipment and vehicles
Secure Crates and Skates
Library relocation trollies
Purpose built dollies
Computer crates and cages
Trucks configured specifically for business relocations
Vehicle GPS tracking and travel history reporting
In house mechanics for service / breakdown support
Building Protection
Where required, we provide and install building protection in areas of concern or as stipulated by building management. This includes Lift, Lobby and Floor (tiles or carpet) protection
All equipment is equipped with wheels that do not leave marks or damage the floor.