Congratulations to Philip Philip for winning 'Supervisor of the Month' and Wayne Sneyd for winning 'Worker of the Month' for July 2016
Philip has been with Egans for over 7 years. He is one of our highly skilled and talented supervising workstation installers. We dismantle, move, reconfigure, and reinstall workstations rather than installing new from a box. It is a unique and challenging skill that we as a business are very proud of.
Before Egans, Philip worked in maintenance at Australia on Collins, and before that he was a purchasing officer at Sofitel and Novotel in Melbourne. Before moving to Melbourne, Philip was a professional dancer for over 10 years promoting the Cook Islands.
Philip loves working at Egans because of the friendly people he works with. It's what keeps him at Egans. Outside of work, Philip is a huge rugby fan, having played himself in his younger years.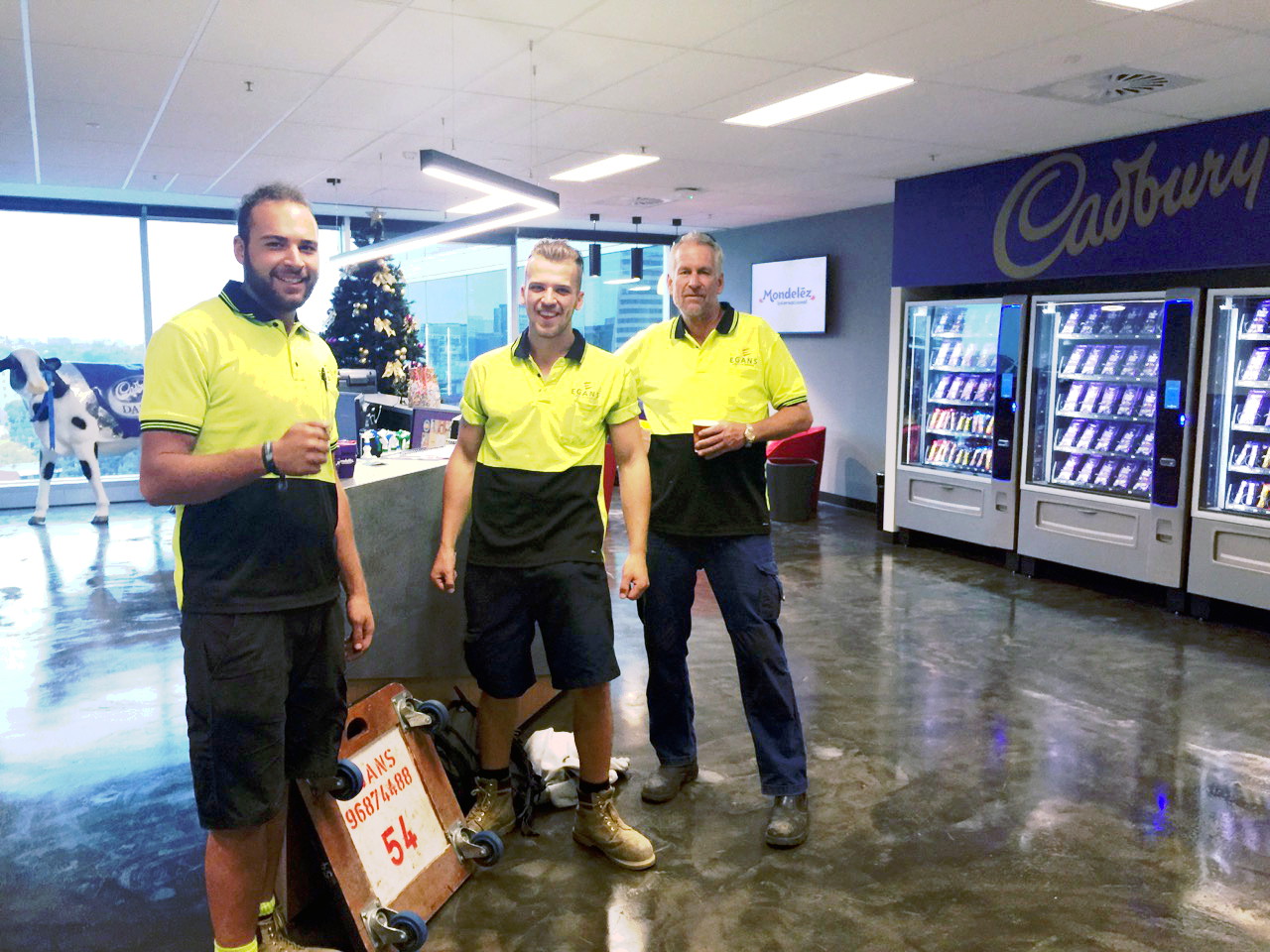 Wayne (far right in the above photo) has been with Egans for 13 years. Before Egans, he worked underground in the mines of Kalgoorlie, Western Australia. Like Philip, it's the people and culture that have kept Wayne at Egans for over a decade.
Outside of work, Wayne is obsessed with the share market. If you need a hot tip on a resource stock, Wayne's your man!